After a successful Manatombs run friday night, I only had a few 10k of xp to go, so I decided to head to Netherstorm and do a few quests to get to 70 ! And while killing one of those weird creatures outside area 52, I dinged to 70 ;). Ofcourse I received a lot of GRATZ !!!! from the guild.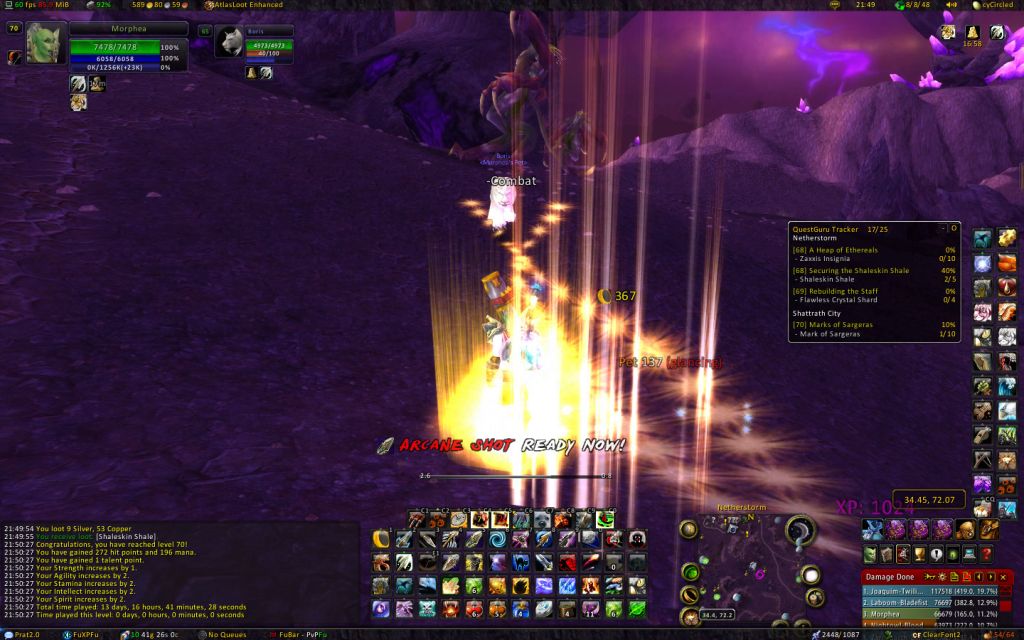 Got some pretty nice gear from the instance runs and some blue quest rewards. I got the pvp S1 leggings and will get the gloves as well when I have 20 AV marks. My current spec is 18/43/0, which works very nicely along with Spikee, the revenger. When i get a crit, the Go-for-the-throat talent gives him rage, which he then uses for his Gore ability which can do quite a bit of dmg. Only thing I am not too thrilled about is the improves concussion shot, but it's ok, it can help out every now and then. Morphea will mainly be doing PVE, we've been having a lot of fun doing instance runs lately, so I hope to upgrade my gear a bit by doing the 5 man instances and maybe when we have all geared up a bit, Heroics.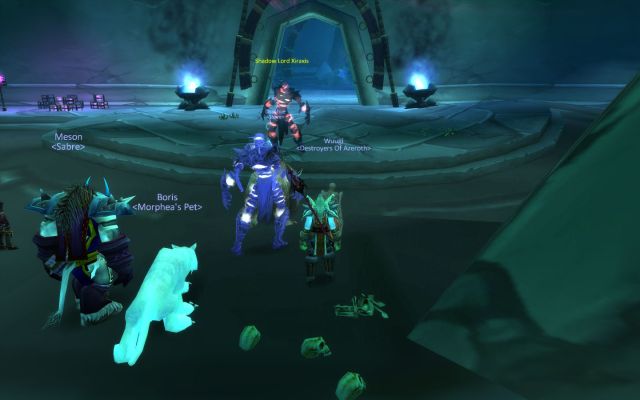 So after almost three years, Morphea my hunter 'alt' reached max level ;). I mainly started playing her late last year. It went by pretty fast even the outland parts 60-70. The instance runs helped a lot. Got most of Netherstorm, all of Blade Edge Mountains and Shadowmoon left to do for gold.