Morphea got to level 64 tonight while questing in Zangarmarsh :). It's such a nice area, I really like the weird atmosphere there. And it's somewhat more relaxed than Hellfire Peninsula, as there aren't mobs (with adds) everywhere you go. And there are plenty of Ogres that drop cloth and nice green items + silver, and who doesn't like to kill Ogres ?
Only had an unfortunate incident (dieing twice) while getting Spore Sacs in the western part of the zone. I got mobbed by 2 Bog Lords. Usually not something I can't handle, but they got a weird DOT (strangle something) and then out of nowhere 2 more popped up :(. Unfortunetaly I didn't die in a comfortable place and got killed again (feign death didnt do much this time) when I get back (quite a walk too).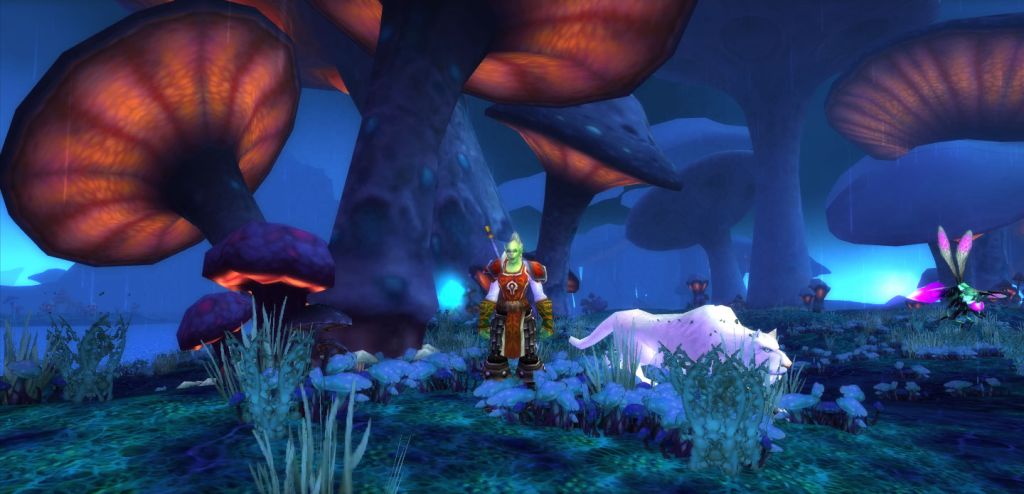 Ah well that's all in a day's questing ;). I am still not finished here in the area and already am 64 now, at this rate I'll have netherstorm and silvermoon left when I get to 70, which should get me some nice income. I almost have enough for the epic riding skill and banked 50 AV tokens to get the AV mount. Ofcourse I could send over the rest of the gold I need from Morpheus, but this feels more like an accomplishment when I get Morphea to handle her own finances ;).